Doggie Daycare
We look forward to having your pet join us for doggie daycare! We welcome both large and small dogs! As they roam and play on our 10 acres of property, they will get plenty of exercise and enjoy the fresh air and feel of the country! While socializing with the other dogs they will also get to know our 5 horses as well! When you return for pick up you will have a happy, tired dog to enjoy at home!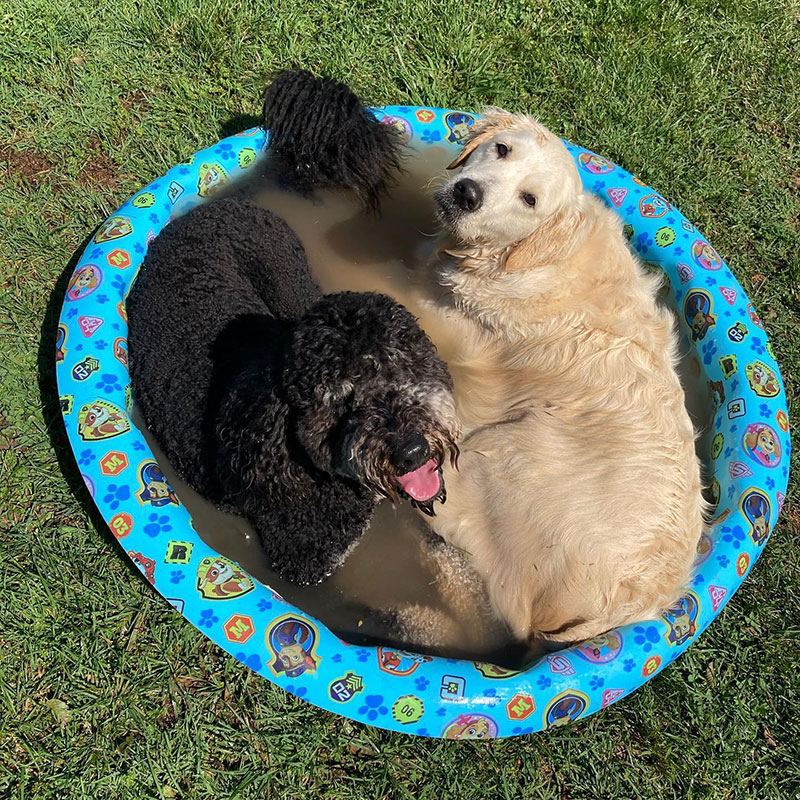 Meet & Greet
Before attending Daycare, all guests must schedule a Meet & Greet. The Meet and Greet is the most important step in taking in a dog for boarding or daycare. We take this opportunity to get to know your dog and for your dog to get to know us. Your dog will have a chance to sniff around and say hello to his/her future furry friends. Doing so ensures we provide a happy, safe, and comfortable place for your dog. We always have a member of our trained staff supervising our dogs. Our highly caring staff are all certified in dog CPR and first aid. They are true animal lovers with experience on how to properly care for your pet!
Hours & Rates
Daycare is available Monday through Friday.
Monday - Friday
Drop-off: 7am - 9am
Pick-up: 3pm - 6pm
$18 plus sales tax per day, for all dog sizes
We Are the Top Dog Daycare, Serving Springdale, Prairie Grove, Rogers, AR & More!