Dog Grooming
Pamper your pet with a day of grooming at our new full-service spa! Our services will leave your pet looking and feeling their best! You can even schedule grooming services while your dog is at doggie daycare or while boarding.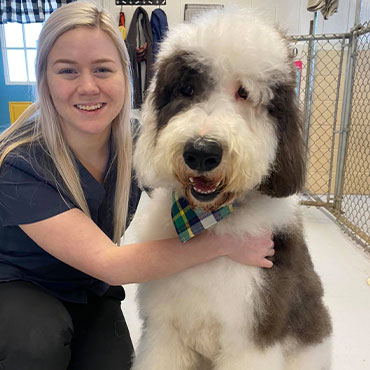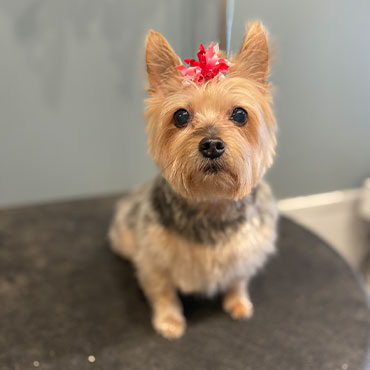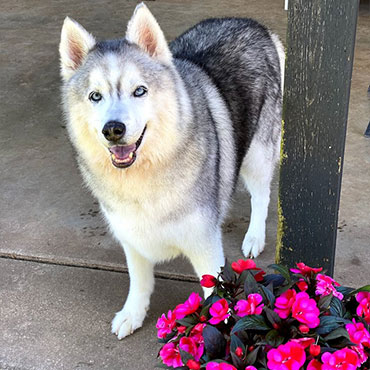 Our professionally trained staff will be glad to take care of your dog's grooming needs, whether that involves giving a bath, clipping nails, or providing a show quality trim. If you're booking grooming services in conjunction with daycare or boarding, please make the grooming reservation in advance to ensure your spot on the schedule. Services requested at drop-off may not be available. Our grooming rates vary based on the service requested and the individual pet; please call for a quote.
What We Offer
Our á la carte grooming services include:
Nail Clipping
Ear Cleaning
Bathing
Blow Dry & Brush
Anti-Shed Treatments
Medicated Shampoos
Coat Conditioning
Complete Groom
Looking for complete grooming TLC? Then our Complete Groom is the option for you! Our Complete Groom includes:
Body massage bath & coat conditioning
Pedicure (nails cut or filed & pads of feet cleaned)
Ears wiped clean
30 minutes of grooming (either combing, brushing, or cutting hair)
Your choice of bows or a bandana
Please note that additional charges may apply if, in the groomer's opinion, your pet requires extra time because of behavioral issues or extreme matting, etc.
We Are the Top Dog Grooming Service in Fayetteville, Springdale, Rogers, AR & More!